If you have installed the plugin, you will see the following App Config section - Upush Notifier menu. See the following screen..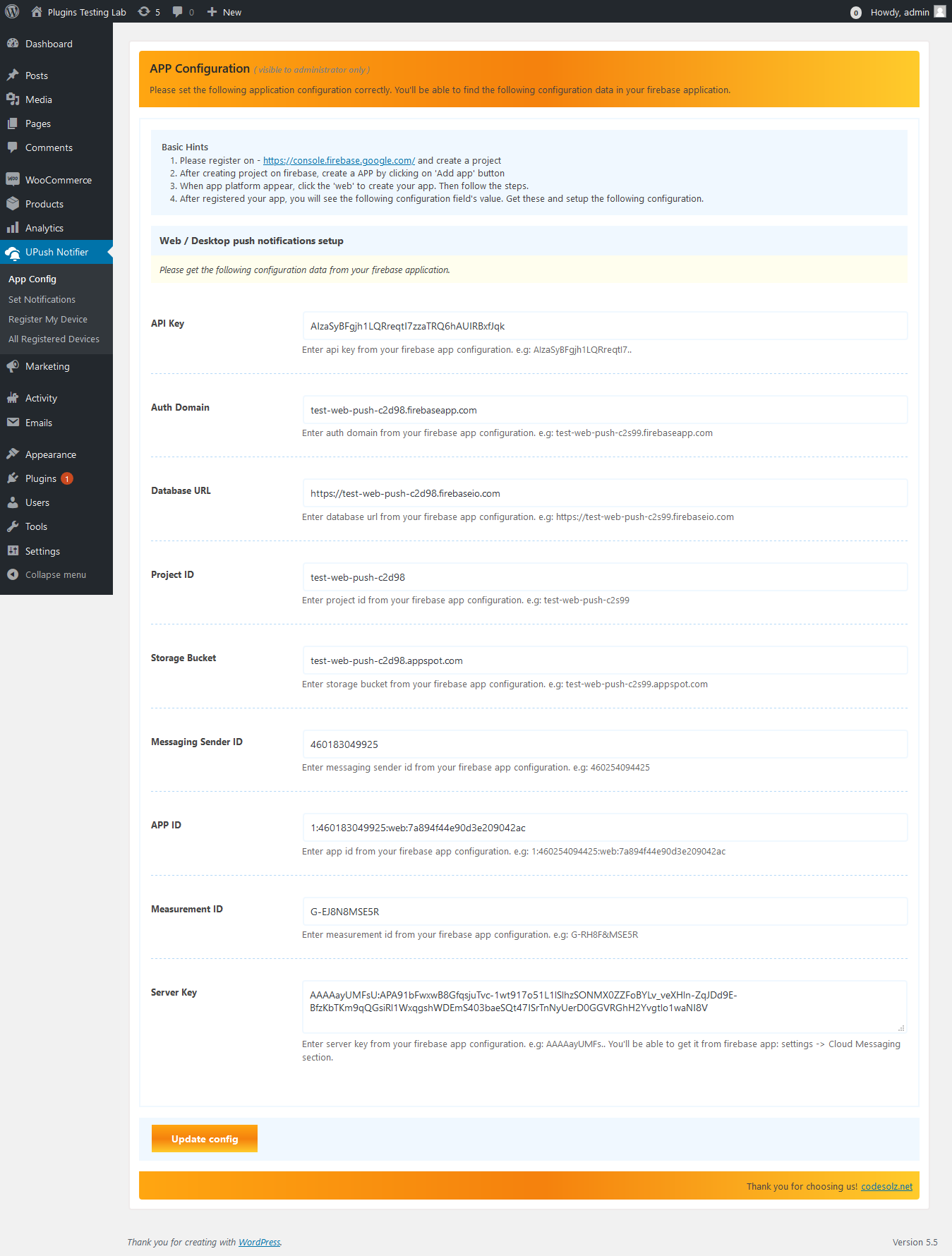 Get configuration data from firebase application
As we have already registered our Firebase application, we can get the configuration from the application. On the Firebase application click the settings icons right side of the Project overview menu. See the following screen..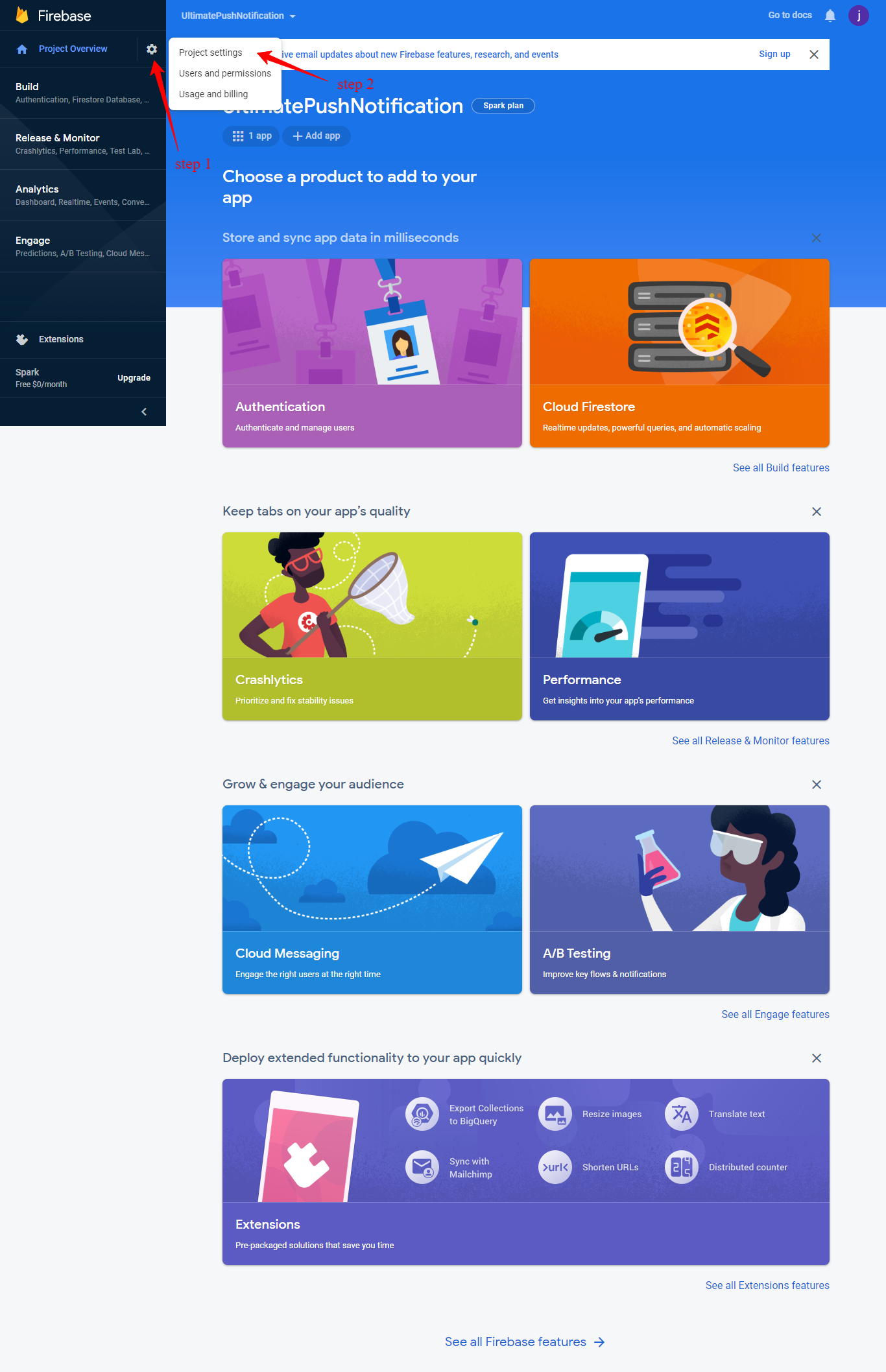 After click the project settings menu, you will see the General tab section. Scroll down to the bottom and click config options in your app section. You will see the configuration shown as the bellow screenshot..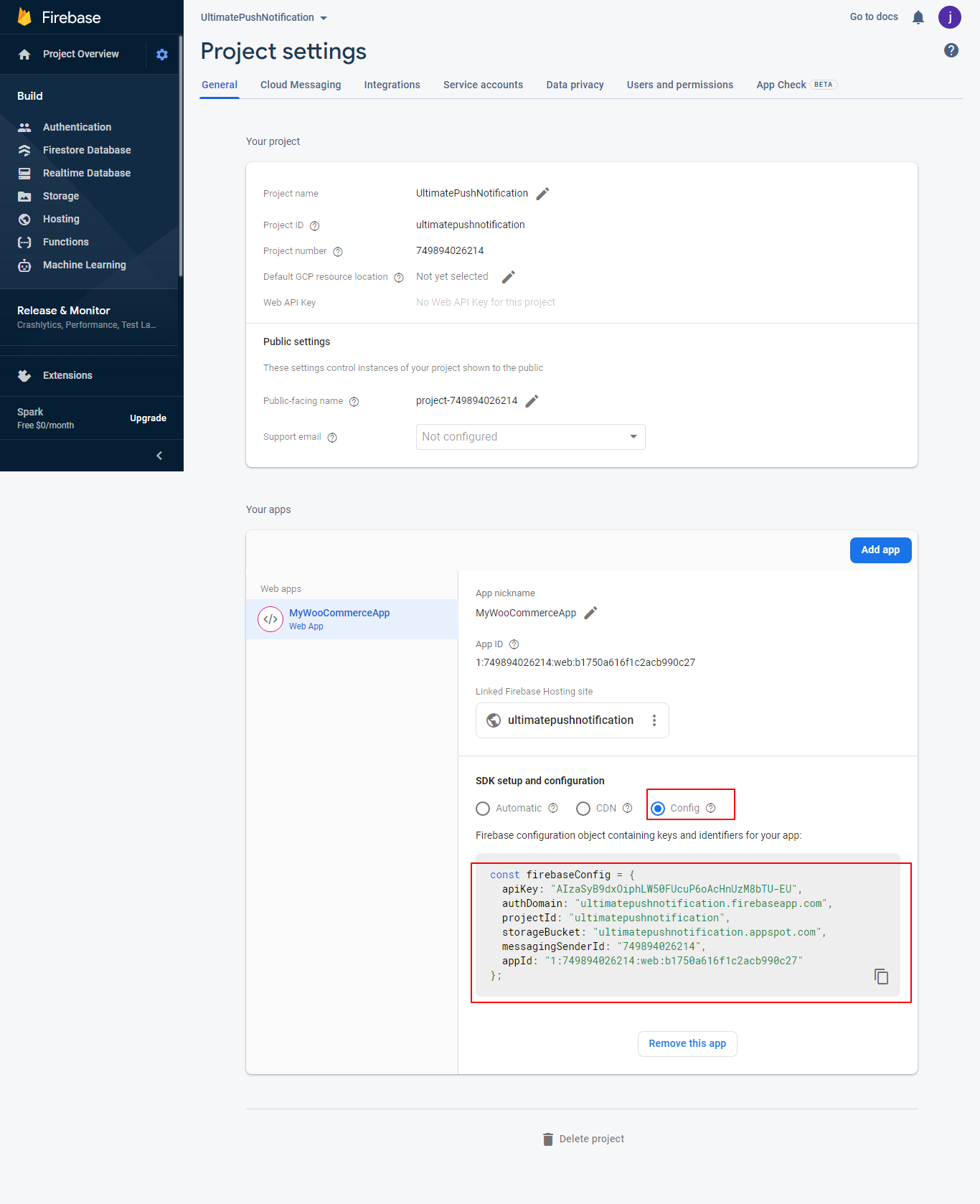 To get server key, navigate to the Cloud Messaging tab beside the General tab top of the page. See she following screenshot..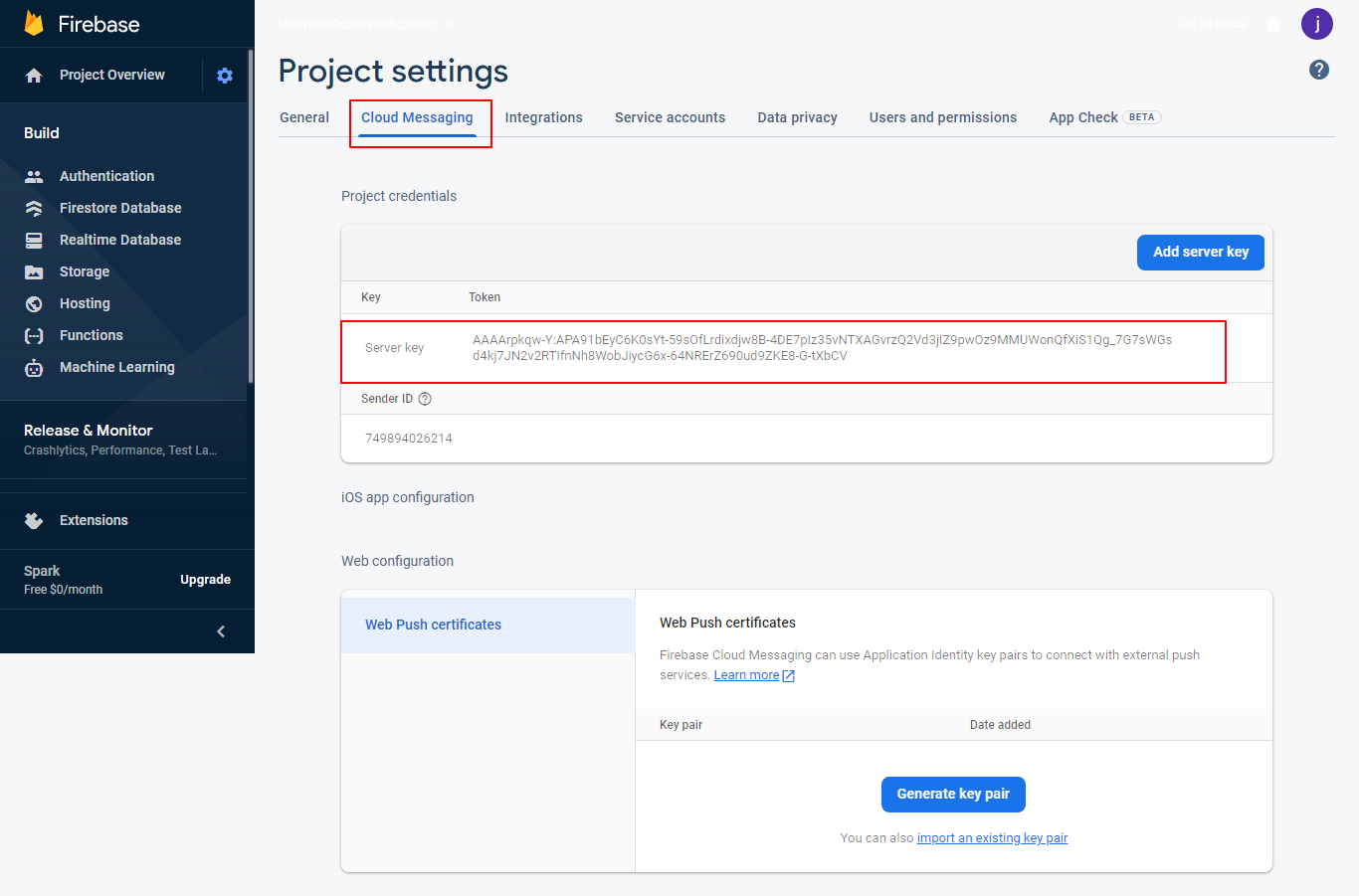 Get all of your configuration data and enter that in the Plugin's App Config section, shown the top of the image.