An ultimate tool for Real-Time find & replace, word masking, affiliate marketing, image or URL replacement, footer credit remover etc..
How to use Shortcode rule - PRO version only
Shortcode rule - allows to masking over Shortcode. The rule applied before the final result display on the Browsers in front of the visitors. Follow the following steps to setup a masking rule on the Shortcode.
Take a look at the following image. We will discuss details of it -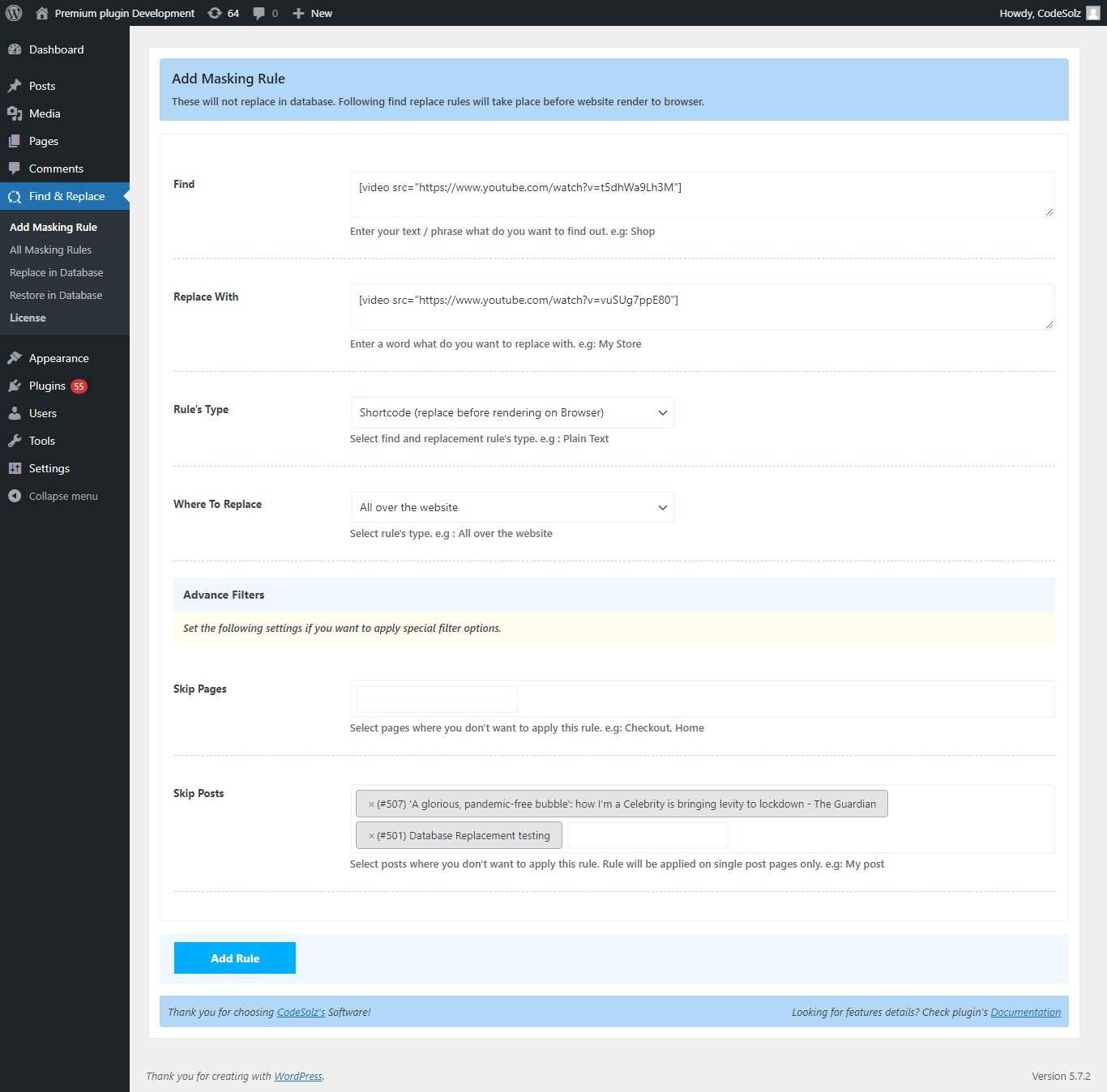 Steps:

Go to menu - Find & Replace -> Add masking rules
On Find field enter the full Shortcode tag you want to replace - In the above case Shortcode tag is - [video src="https://www.youtube.com/watch?v=t5dhWa9Lh3M"]
On Replace With field enter your new Shortcode tag what you want to use for masking - in the picture - [video src="https://www.youtube.com/watch?v=vuSUg7ppE80"]
Next, from the Rule's Type field, select - Shortcode (replace before rendering on Browser) option
Next field - Where To Replace keep it unchanged
Next, from the Advance Filter section, you can apply more filter on it. e.g: if you don't want to take effect the rule on a certain page / post, you can select it from there.
Finally, click Add Rule button, you are done! your new Shortcode will take place over your old Shortcode's.
To get the best experience of search and replace for your wordpress website, Choose our Better Find And Replace Pro