An ultimate tool for Real-Time find & replace, word masking, affiliate marketing, image or URL replacement, footer credit remover etc..
How to Add a rule for a specific page - PRO version only
This feature allows users to add rules in a specific page. The rule only works on the specific page, not other pages if these pages have the same word / text.
Take a look at the following steps to make a rule -
In the first step: Go to from menu -> Find & Replace -> Add New Rule

Enter the text in Find & Replace section
Rules Type - Plain Text / Regular Expression / jQuery / Ajax - Onload / Shortcode
Where to Replace - On a specific page or post
From the Advance Filters section

select page or post from page or post field

That's it.
Take a look at the bellow images..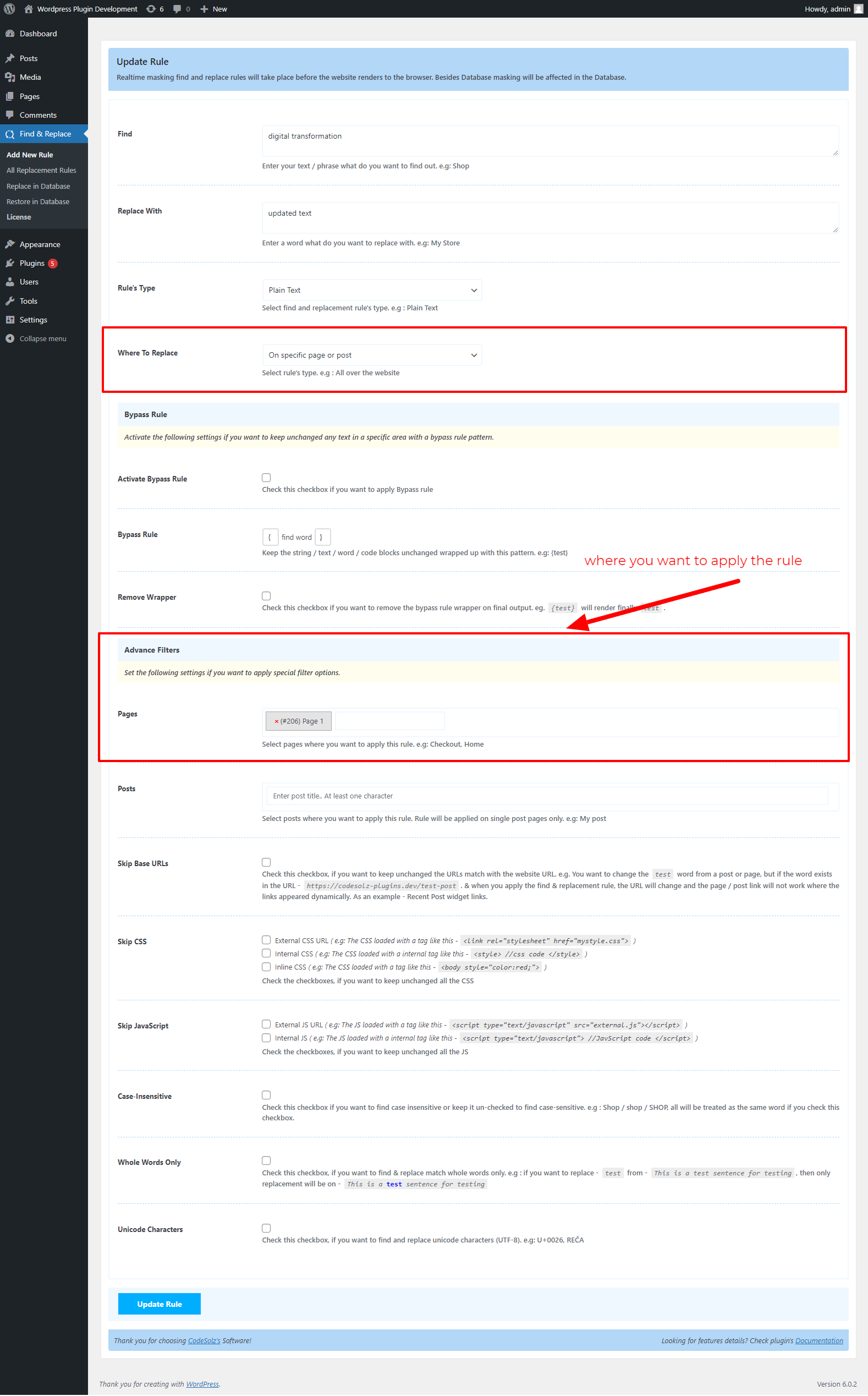 After adding new rule: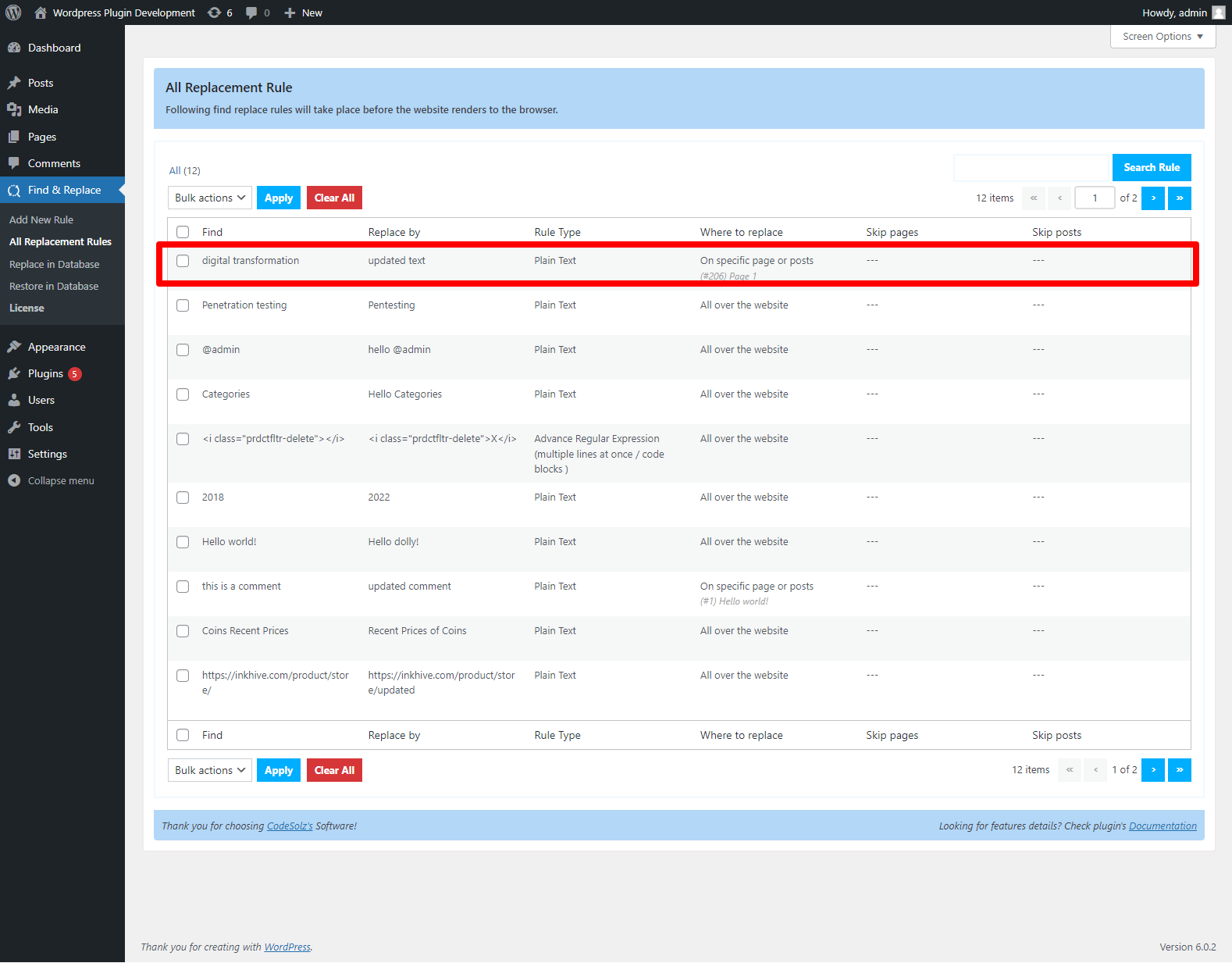 Video tutorial - How to add a new rule which works only a specific page
Video demonstration of specific page rule
That's it! Enjoy premium features!
To get the best experience of search and replace for your wordpress website, Choose our Better Find And Replace Pro