An ultimate tool for Real-Time find & replace, word masking, affiliate marketing, image or URL replacement, footer credit remover etc..
Add a basic rule
To add a basic rule to search and replace in real-time. At first you need to navigate to -> Find & Replace -> Add New Rule

Enter the word you want to search & replace. Suppose I want to search and replace lamborghini by mclaren. So, I have entered lamborghini in the Find field and mclaren into the Replace With filed.

Then click the Add Rule button from the bottom of the page. Rule will be added.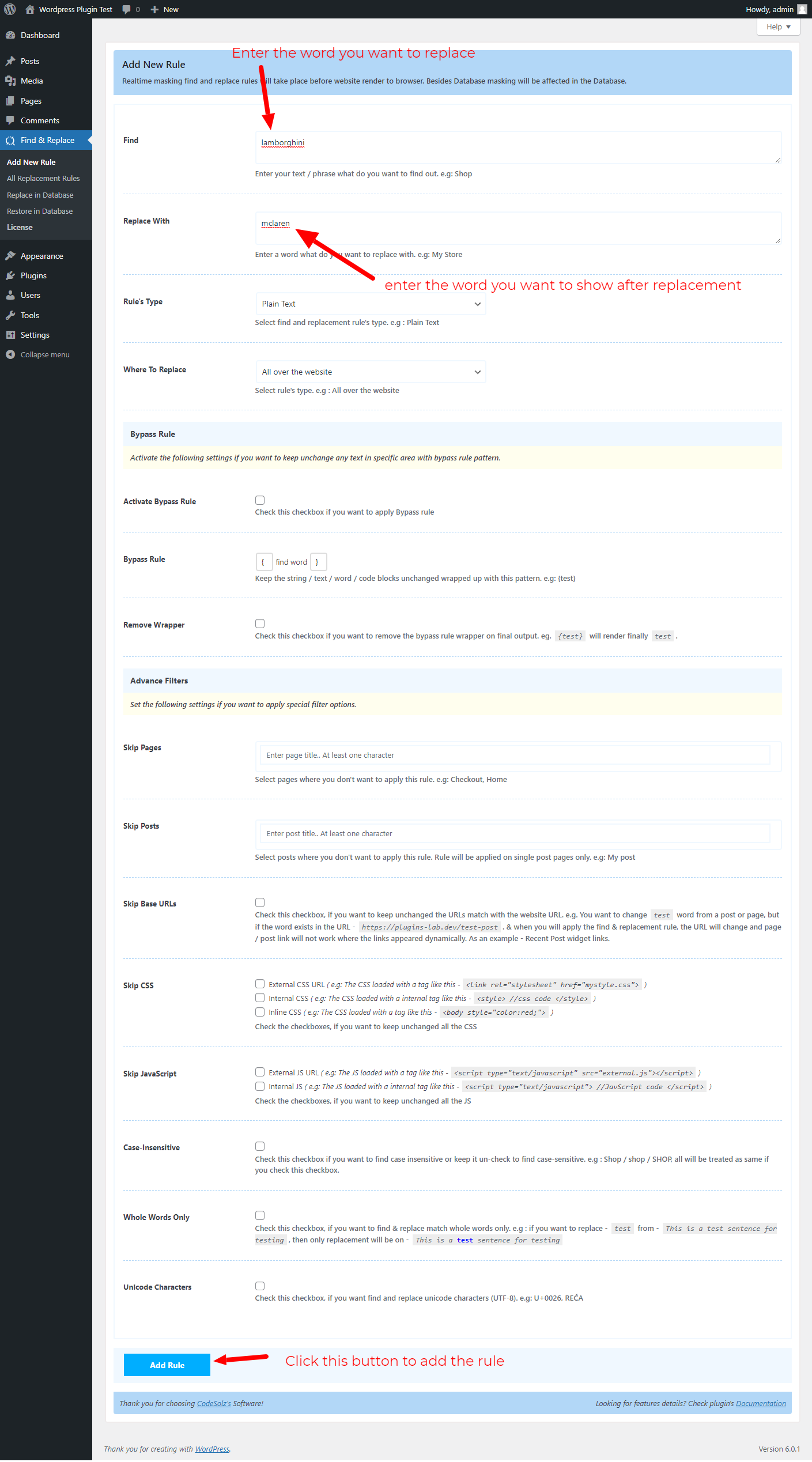 You will see the rules into All Replacement Rules Menu tab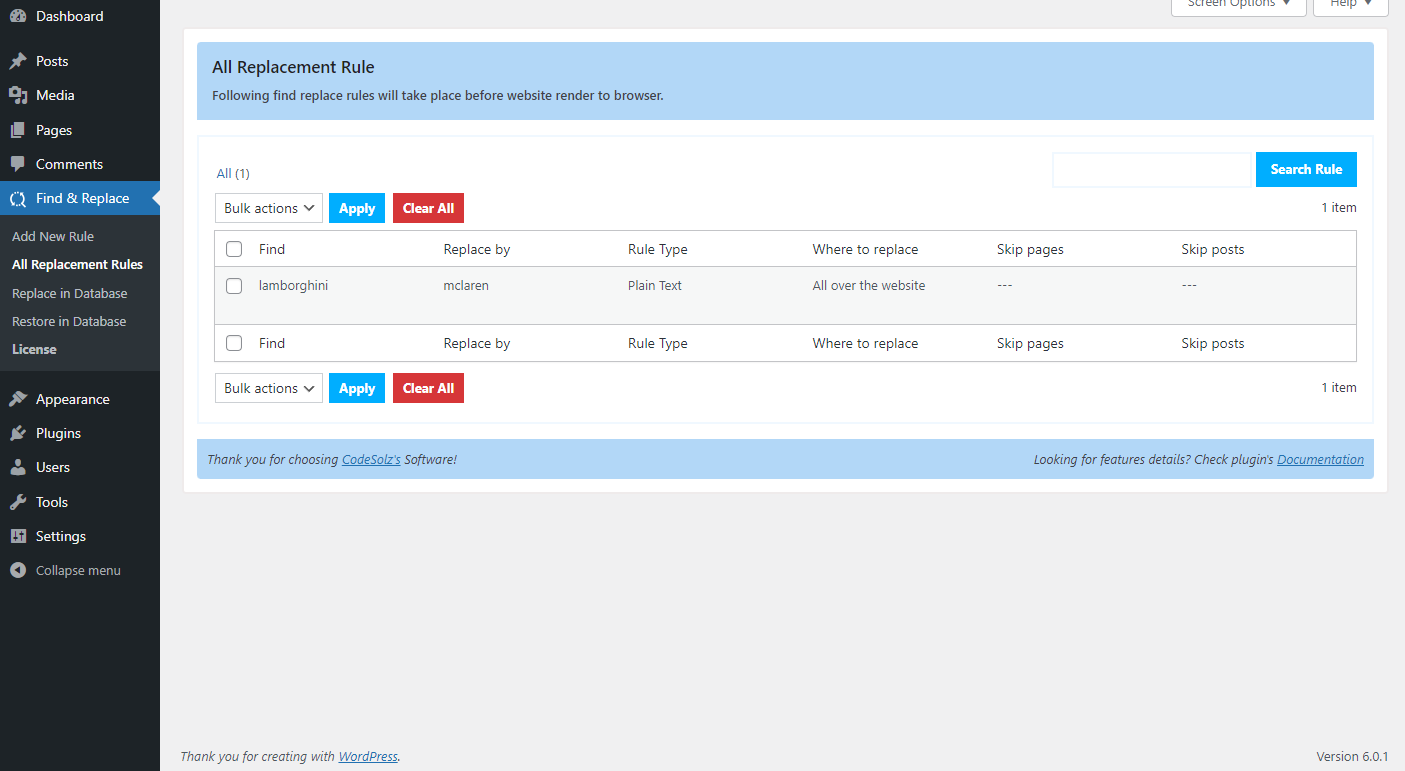 You are done! Now, if you visit your website you can see the word lamborghini has been replaced by mclaren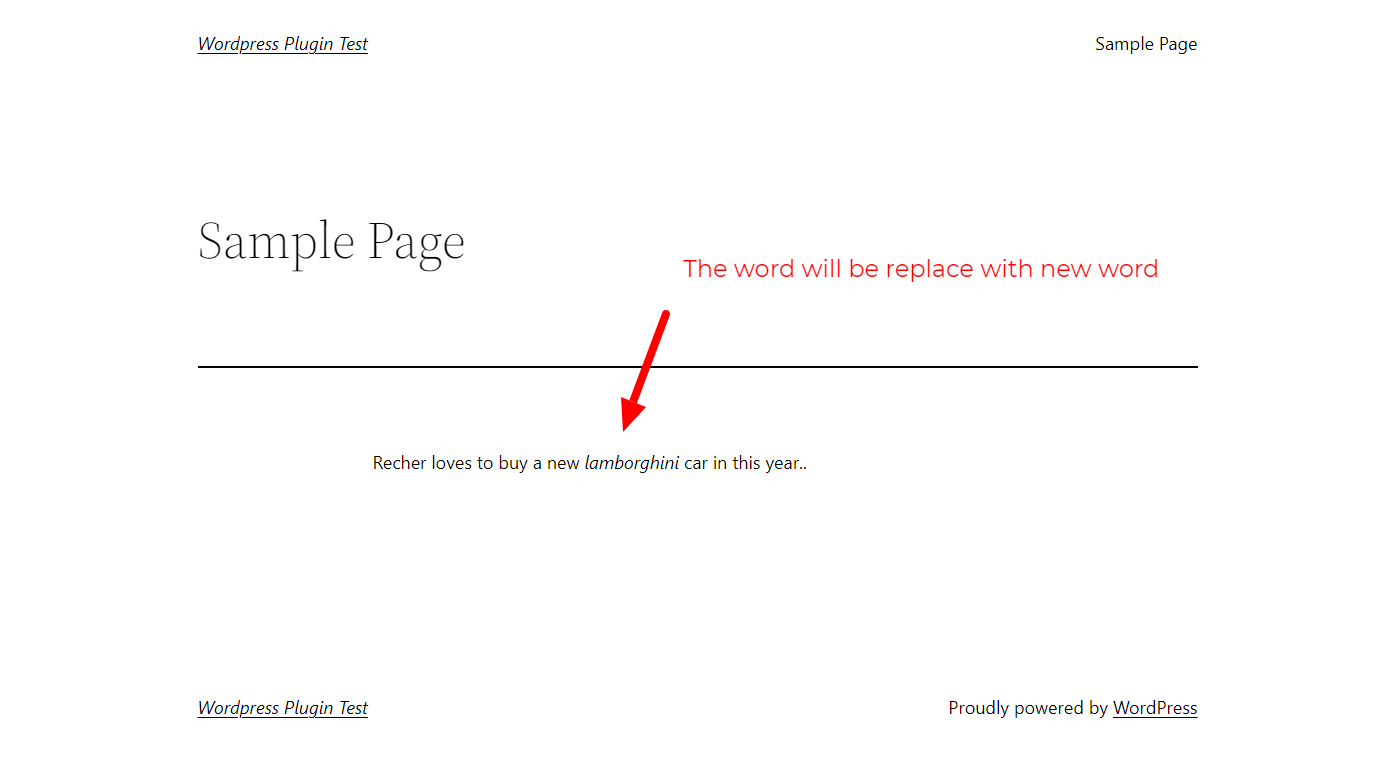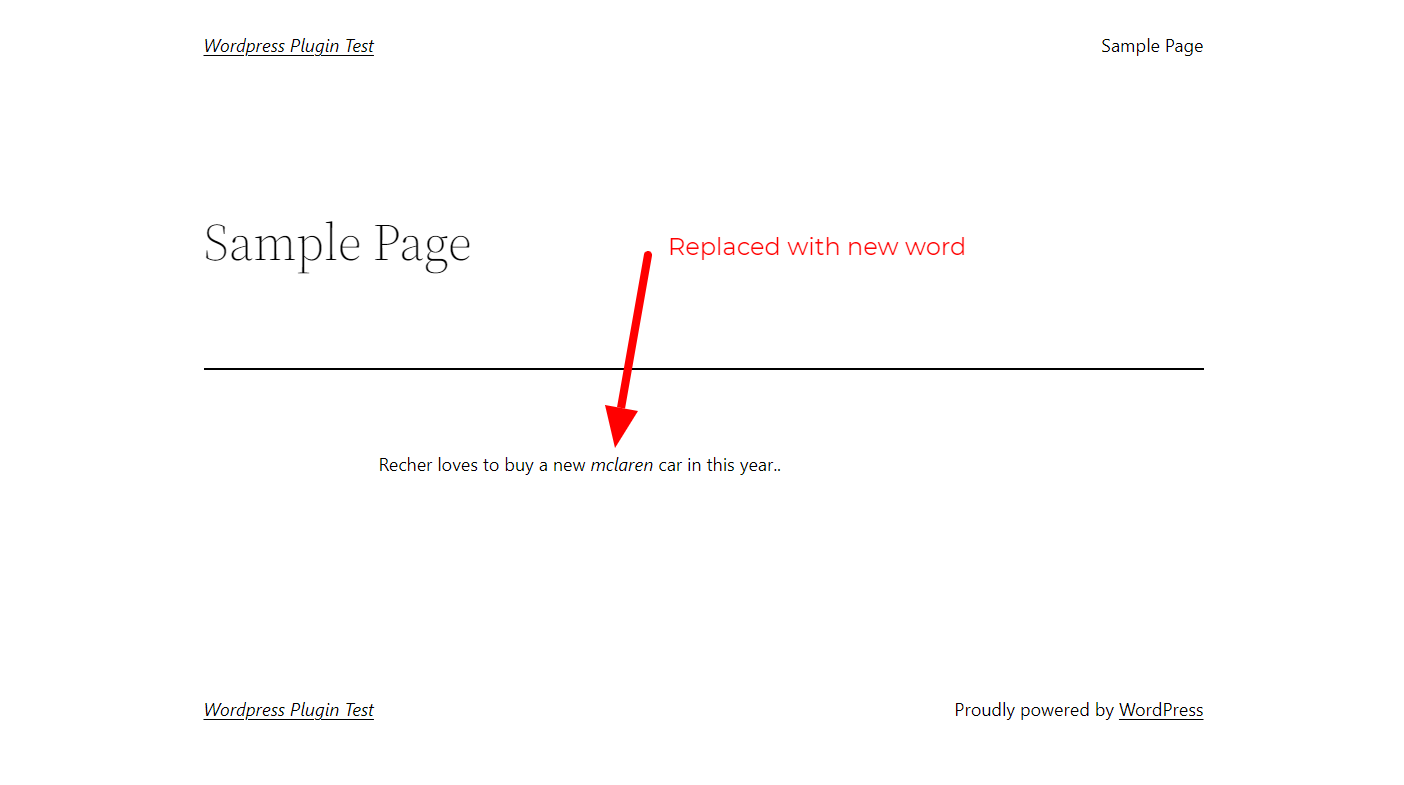 Video Guide - How to install and setup Real-Time find and replace rules
An initial video guideline for creating masking rules for Real-Time find and replace. You can use the plugin with a different way with your own logic with the available options
To get the best experience of search and replace for your wordpress website, Choose our Better Find And Replace Pro